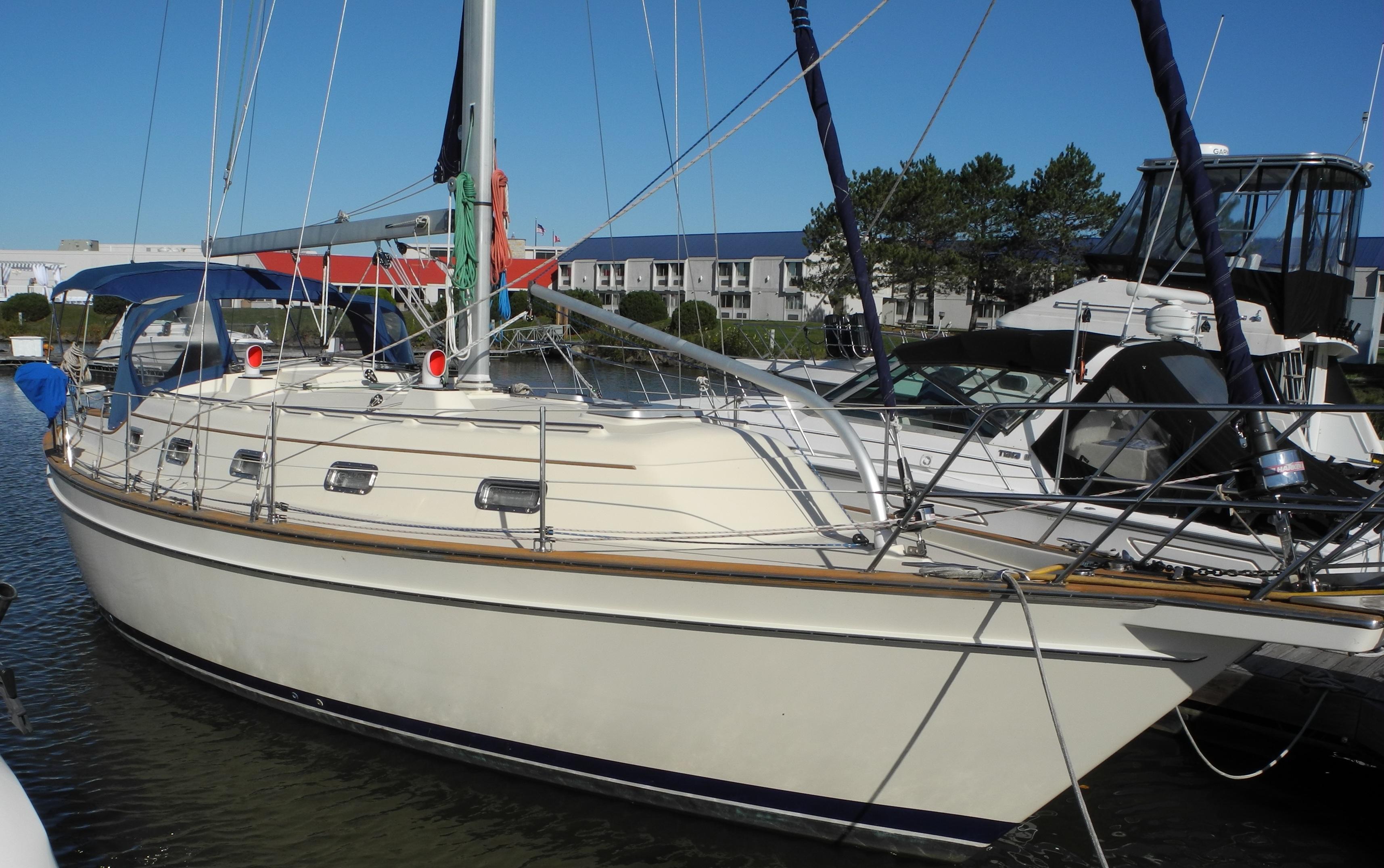 This lightly used boat has been in northern cold, freshwater her entire life. To a discriminating buyer this means there has been no corrosive salt or long harsh sun to age her prematurely. At the end of our 5 month sailing season she is pulled from the water, hull cleaned, oil changed, diesel tank topped off, and conditioned, plumbing winterized, sails and running rigging stored, and then placed in her custom cradle under a full, heavy du...
more »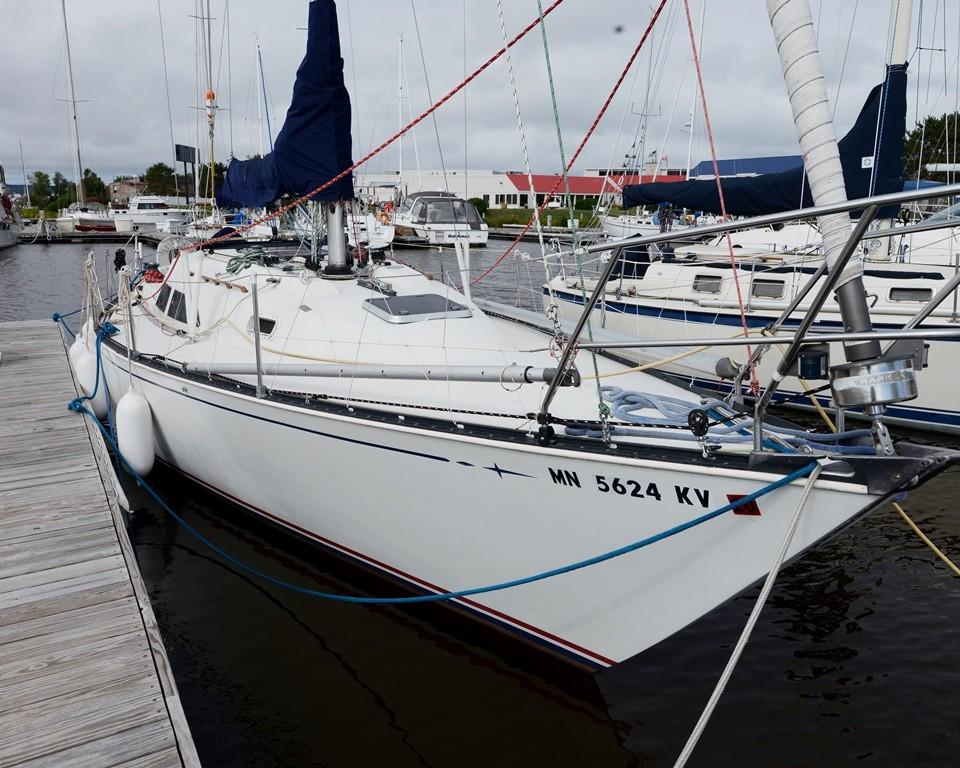 Lots of Upgrades and New Gear! Northern Lights is a fast, sturdy racer/cruiser built by a highly respected builder.  Lots of boats have come along since this boat was built, but few are as well engineered or as durable as this C&C.  The C&C 37 is a big, moderate displacement yacht with good sailing characteristics, a very comfortable interior and ample load carrying capacity.  Her spacious, T-shaped cockpit is well laid out for both sail handl...
more »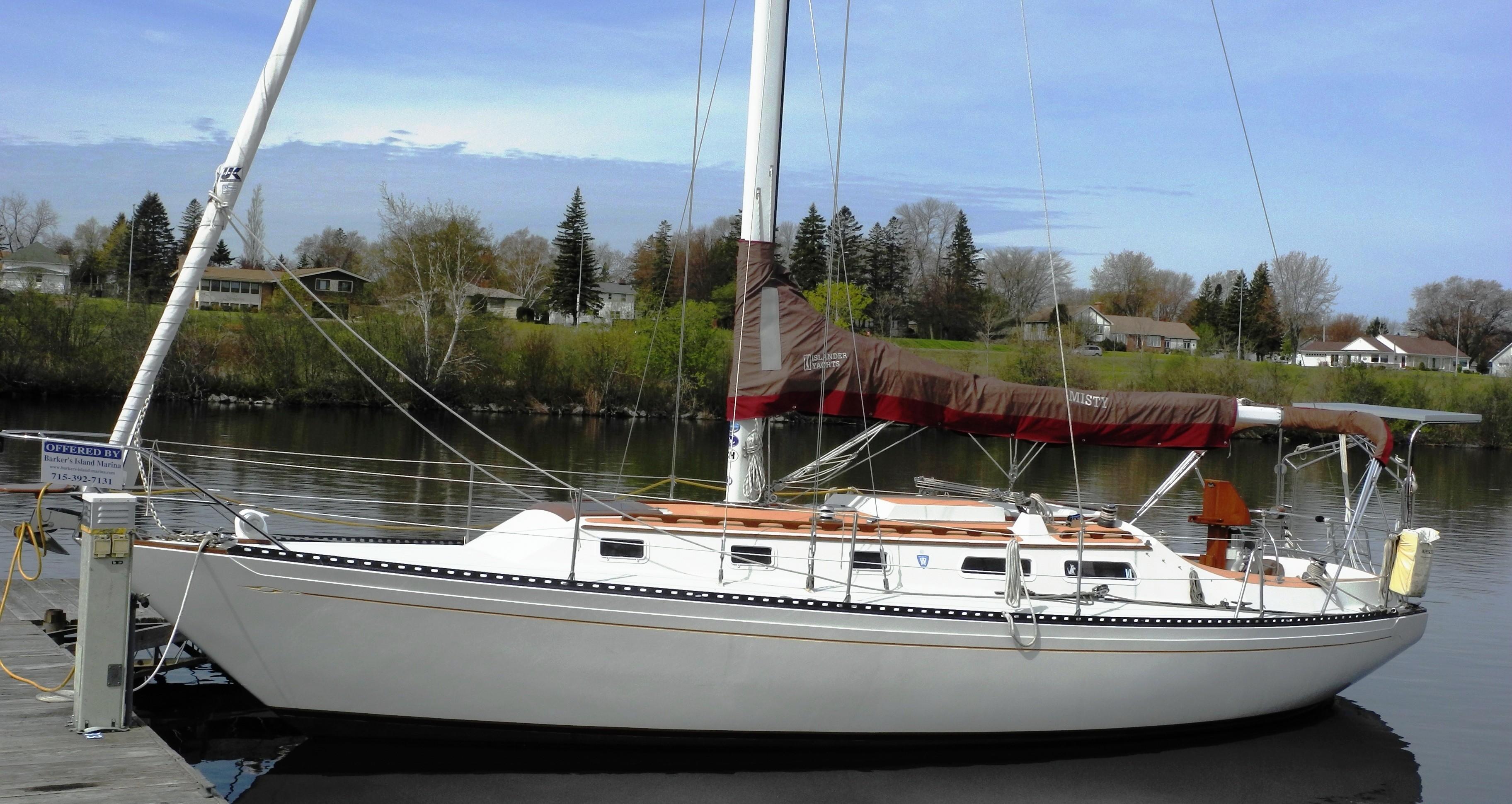 This is a freshwater sailing classic that has been well maintained over the years.  The rigging has been replaced, and the sails have been restitched and are in good condition.  The vessel is easy to sail single-handed with all lines led aft and self-tailing winches. The solar panel and heater make this boat wonderful for extended trips. Two #46 Anderson two speed self-tailing winches Two #32 Lewar two-speed self-tailing winches St. Croix da...
more »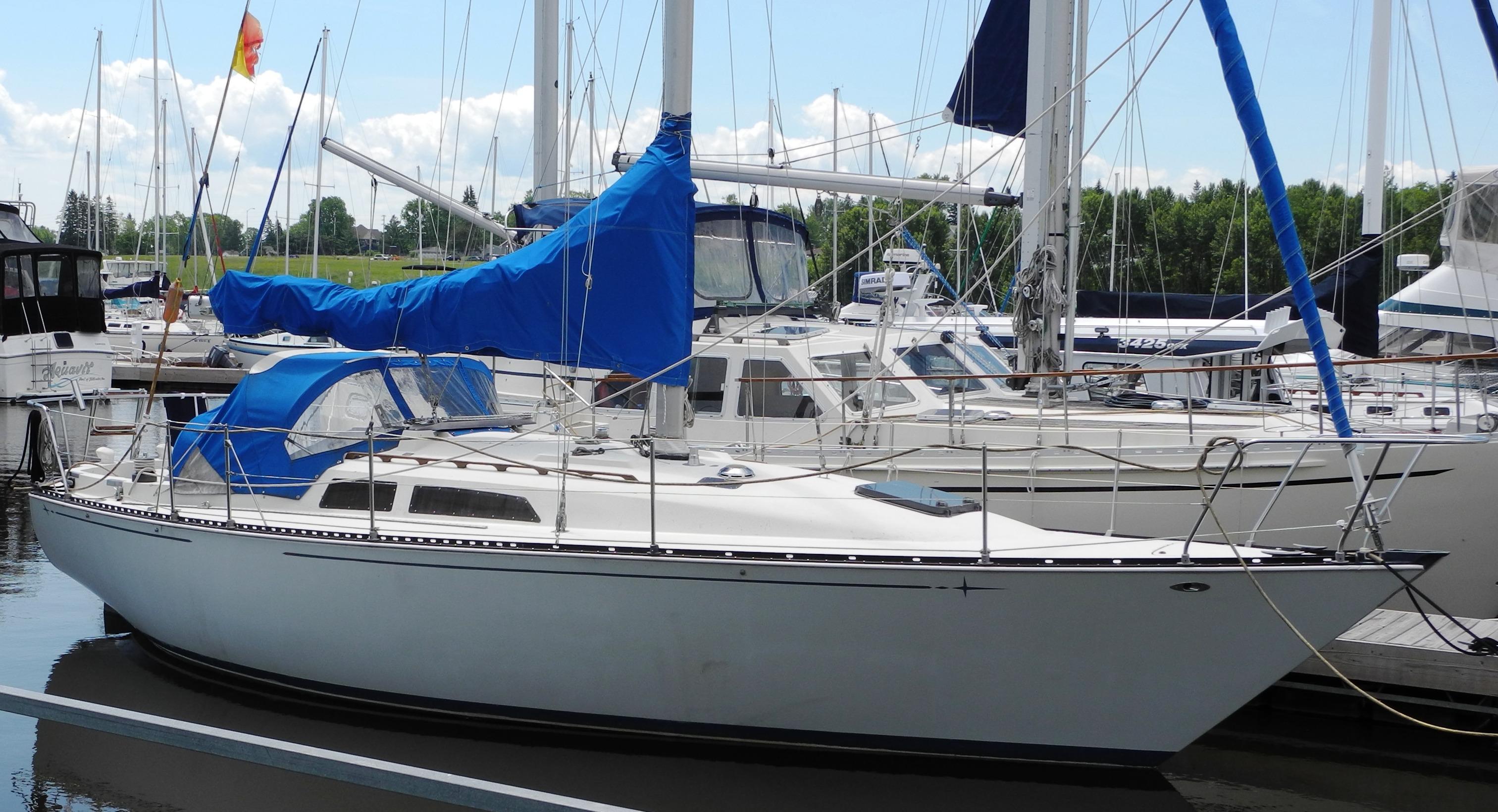 This Freshwater cruiser-racer, sloop. It is in great condition, with upgrades and repairs as needed throughout the years. Currently outfitted for cruising, not racing.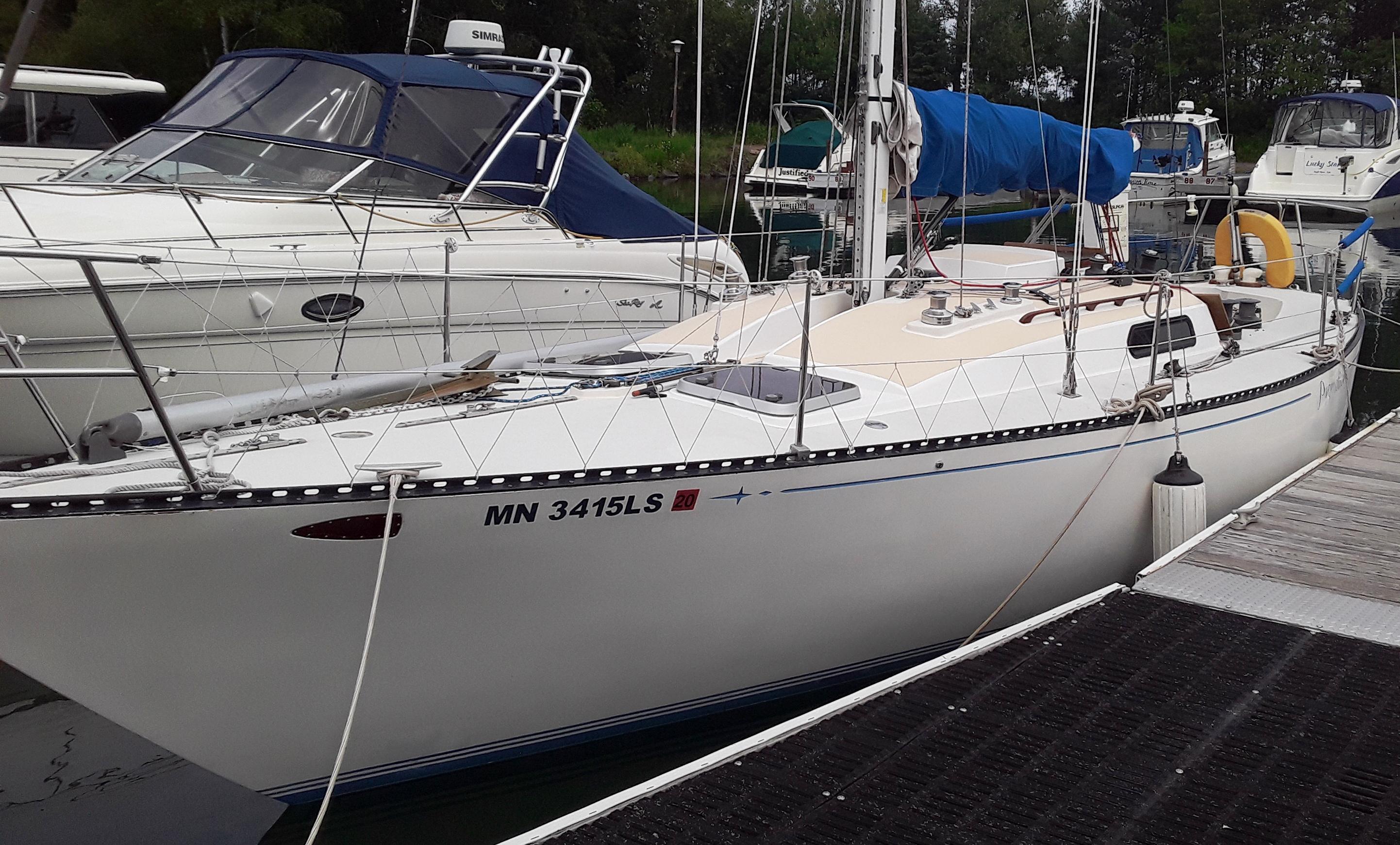 If you are looking for a Club Racer to get into the game, This is your boat!  Full set of Kevlar Racing Sails and a large backup sail inventory. Freshwater only. Proven Mac Racer.  Functional Galley,  Hull number 6 of 10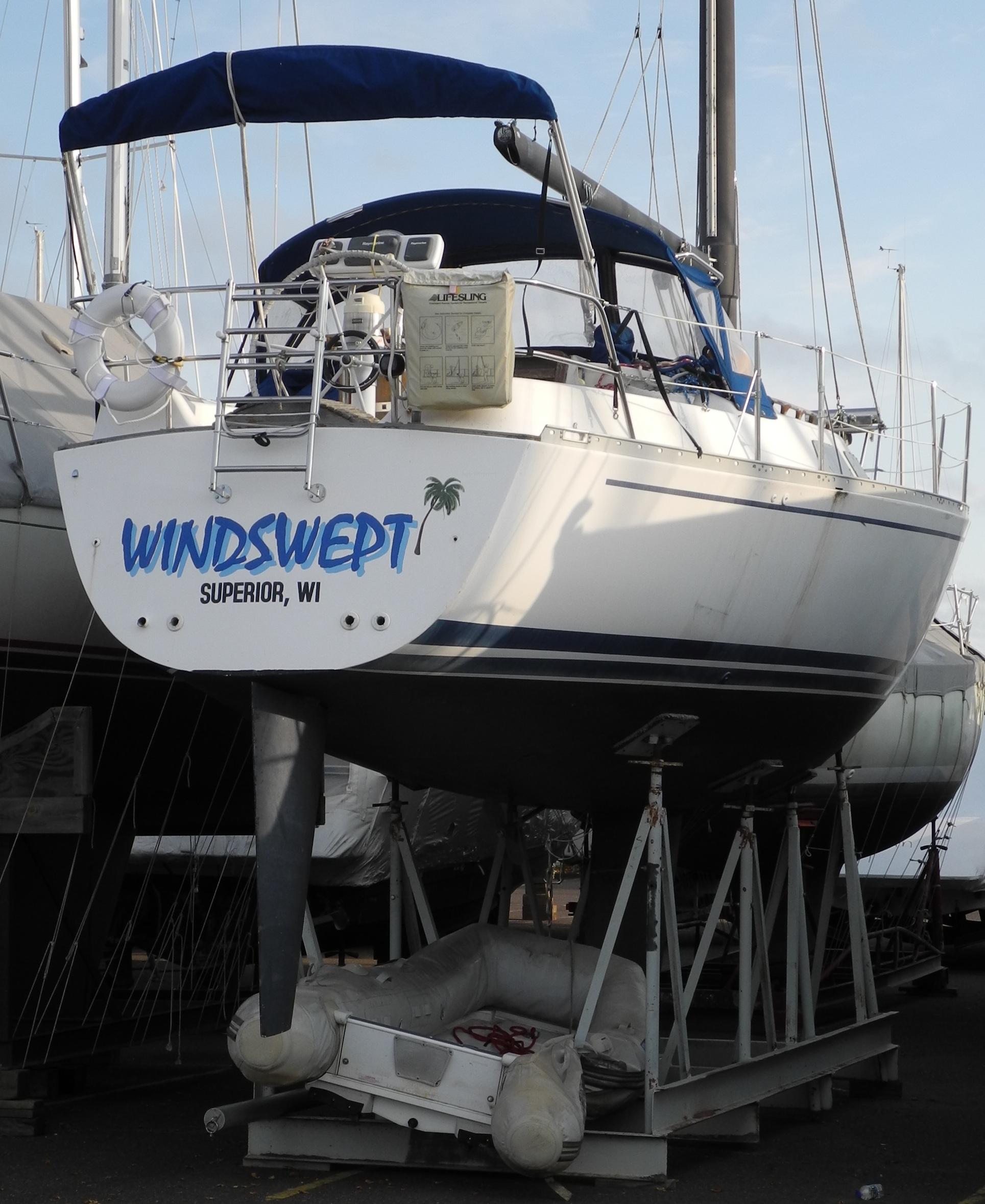 Freedom 32 is a modern Cat Rig from the innovative designs of Freedom Yachts. High tech carbon fiber mast with ability to carry a spinnaker,  is a unstayed rig-unsupported by shrouds or running back stays. Mainsail reef lines led aft to cockpit Boat has always been in fresh water. Great for single handling!  Fantastic interior Layout.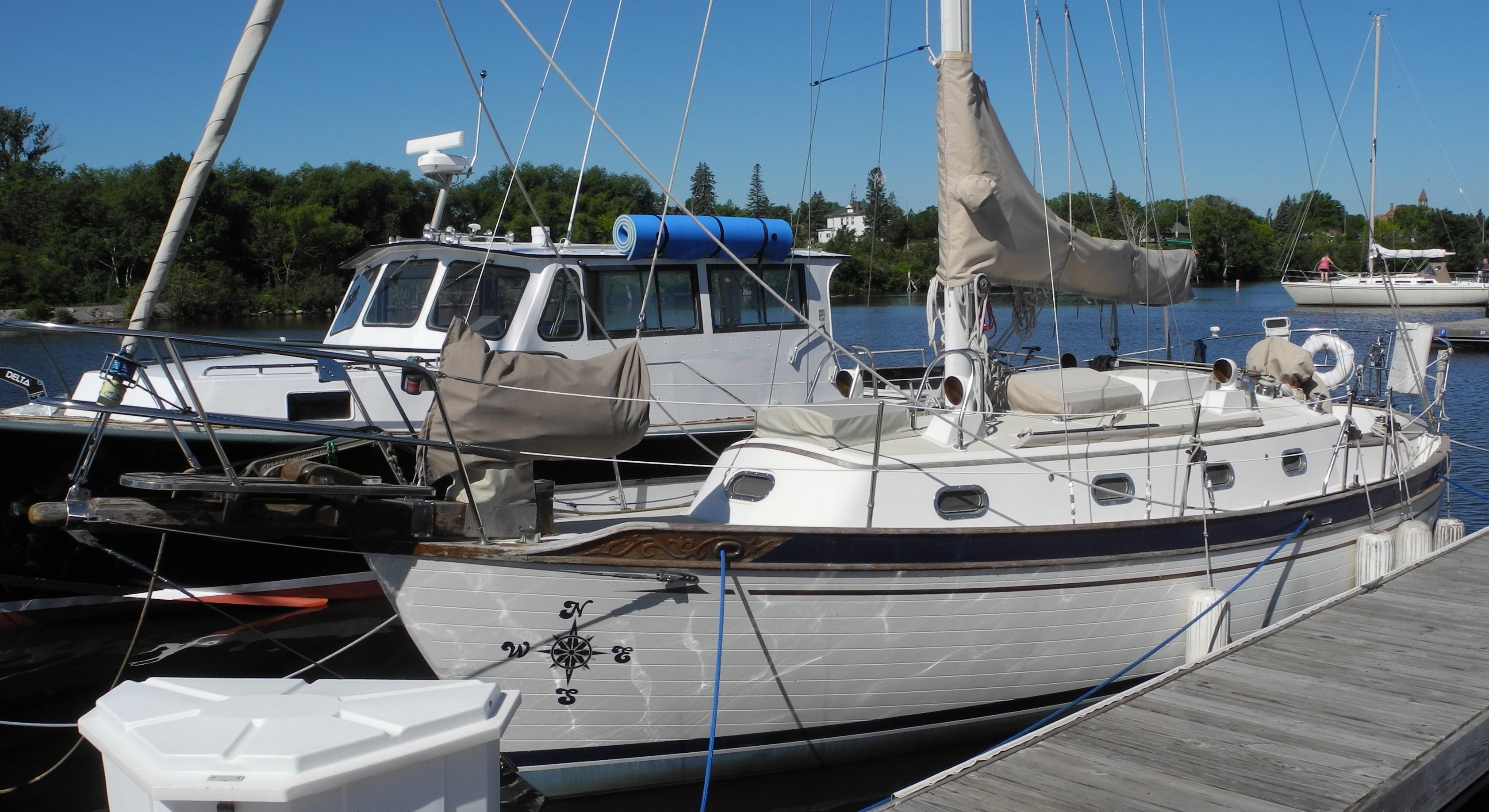 This Freshwater Tashiba 31 has been enjoyed and excellently cared for throughout her life. Proper yearly maintenance and upgrades. A propane cabin heater and refrigeration make this great option for those looking to do some offshore cruising. The Bow thruster, makes docking when you arrive easy. Includes Ship Shape winter cover and a custom cradle.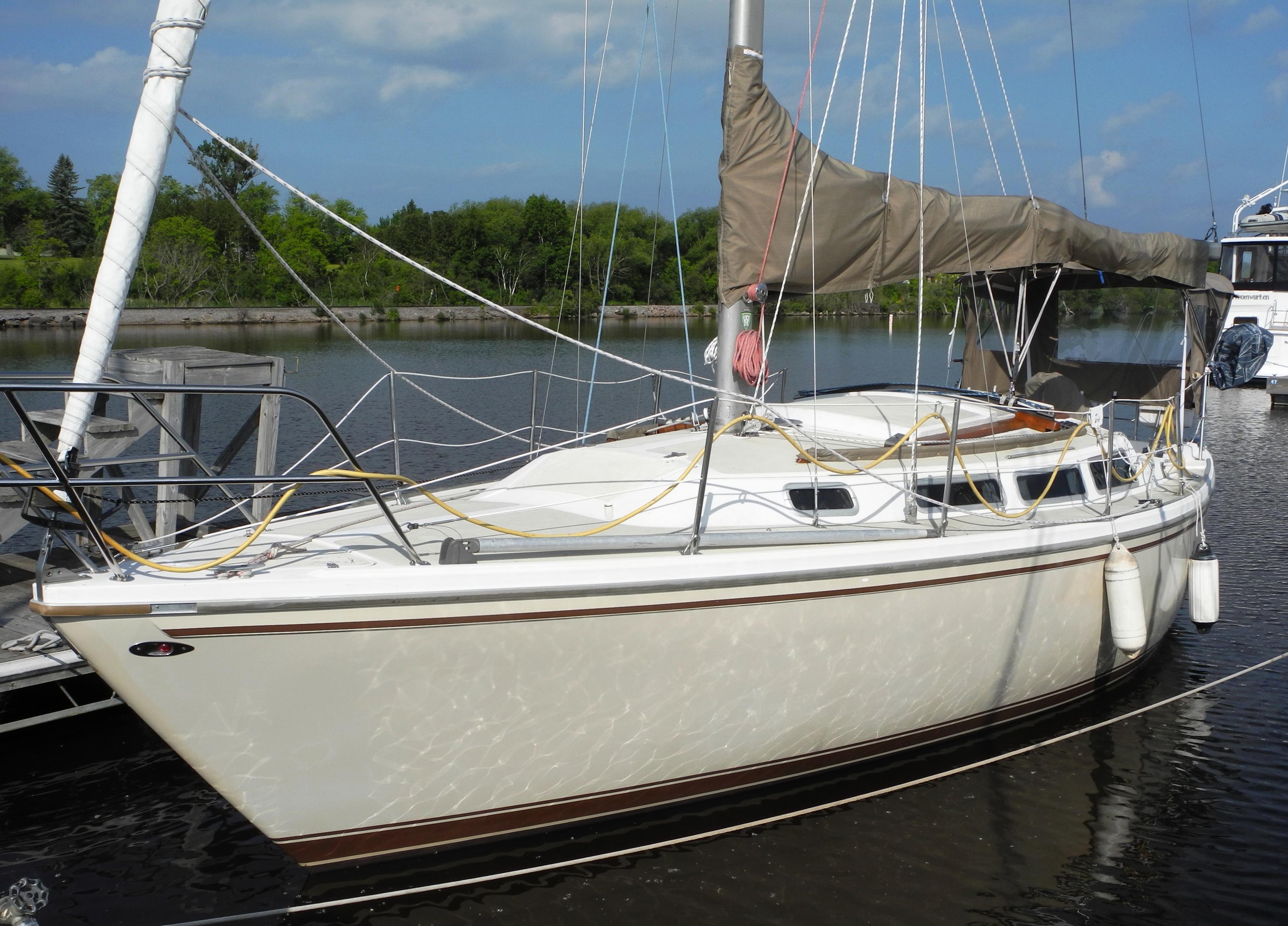 This Catalina 30 is fantastic! One of Catalina's most popular models ever. Meticulous and knowledgeable sellers have done a great job with maintenance and upgrades.    Lazy jacks and jiffy reefing make her easy to sail, while the accommodations are ample and roomy.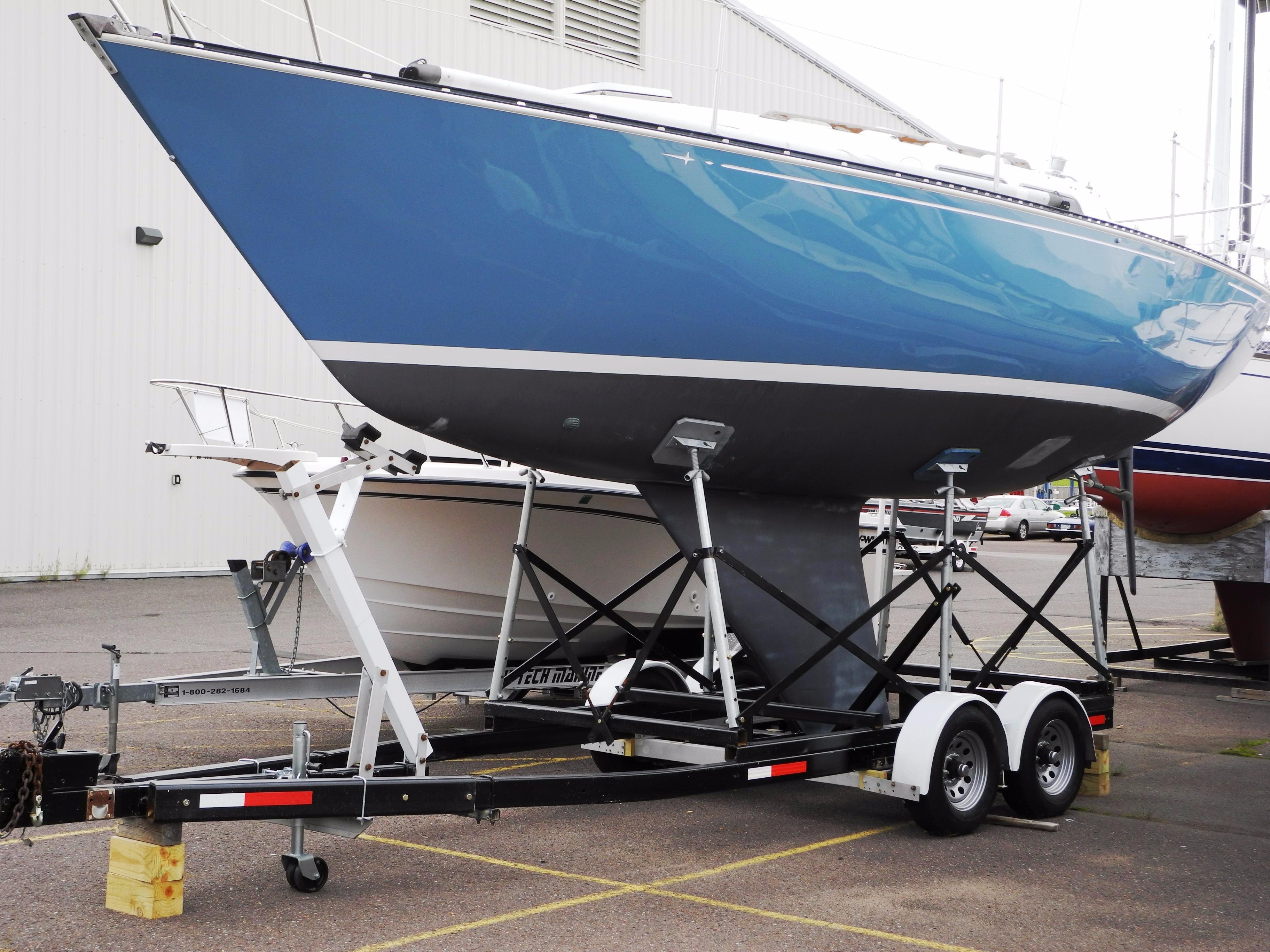 This FRESHWATER C&C in remarkable condition. Awlgrip paint on the hull sides and VC17 on the bottom. All sails including the spinnaker have been cleaned and reconditioned! New upholstery and canvas. Roller Furling. Sleeps 5 Complete program. Check it out! Includes Steel Cradle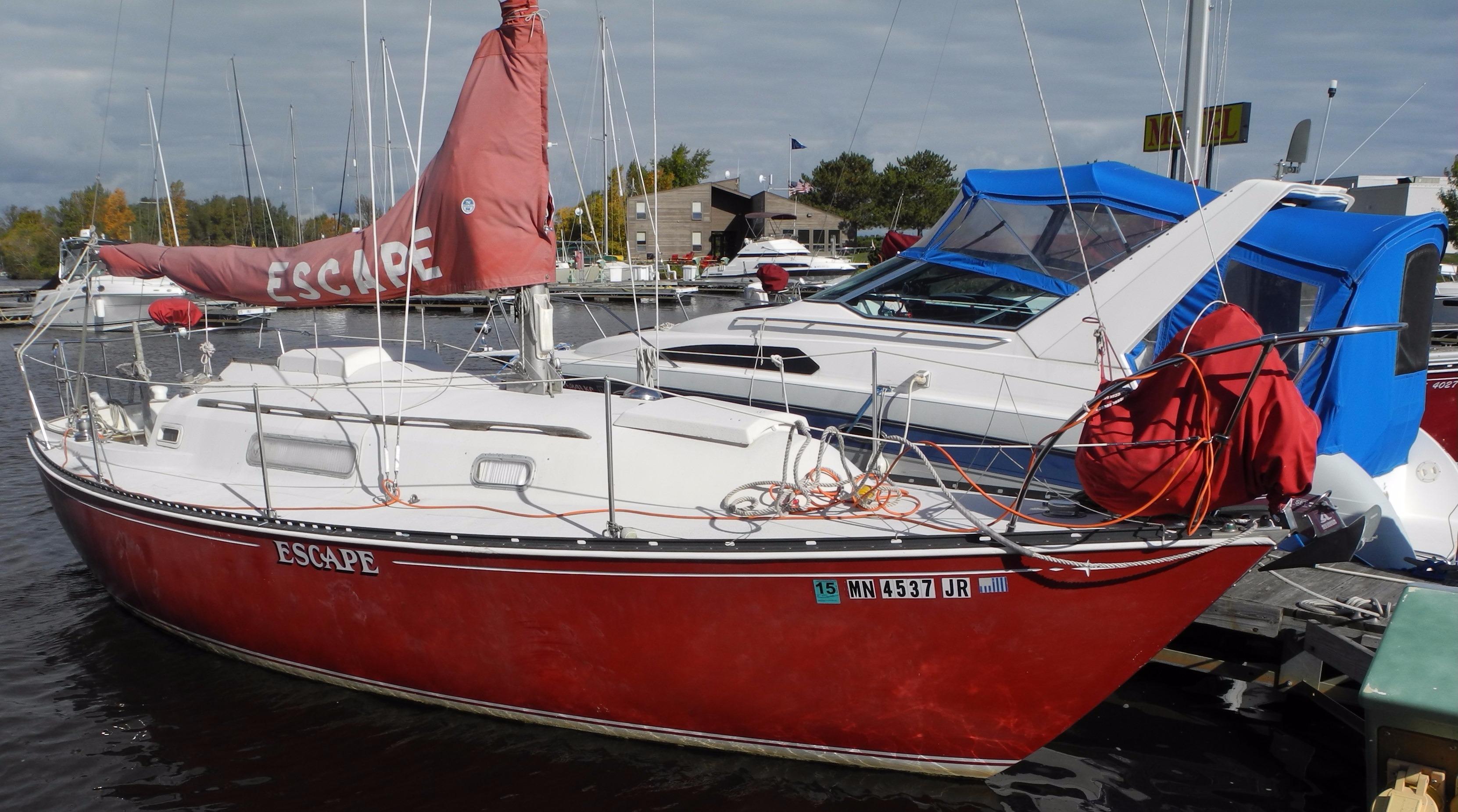 This Freshwater C&C is a great way to get into sailing. Heavy Duty Monarch Dual Axle Road Trailer INCLUDED!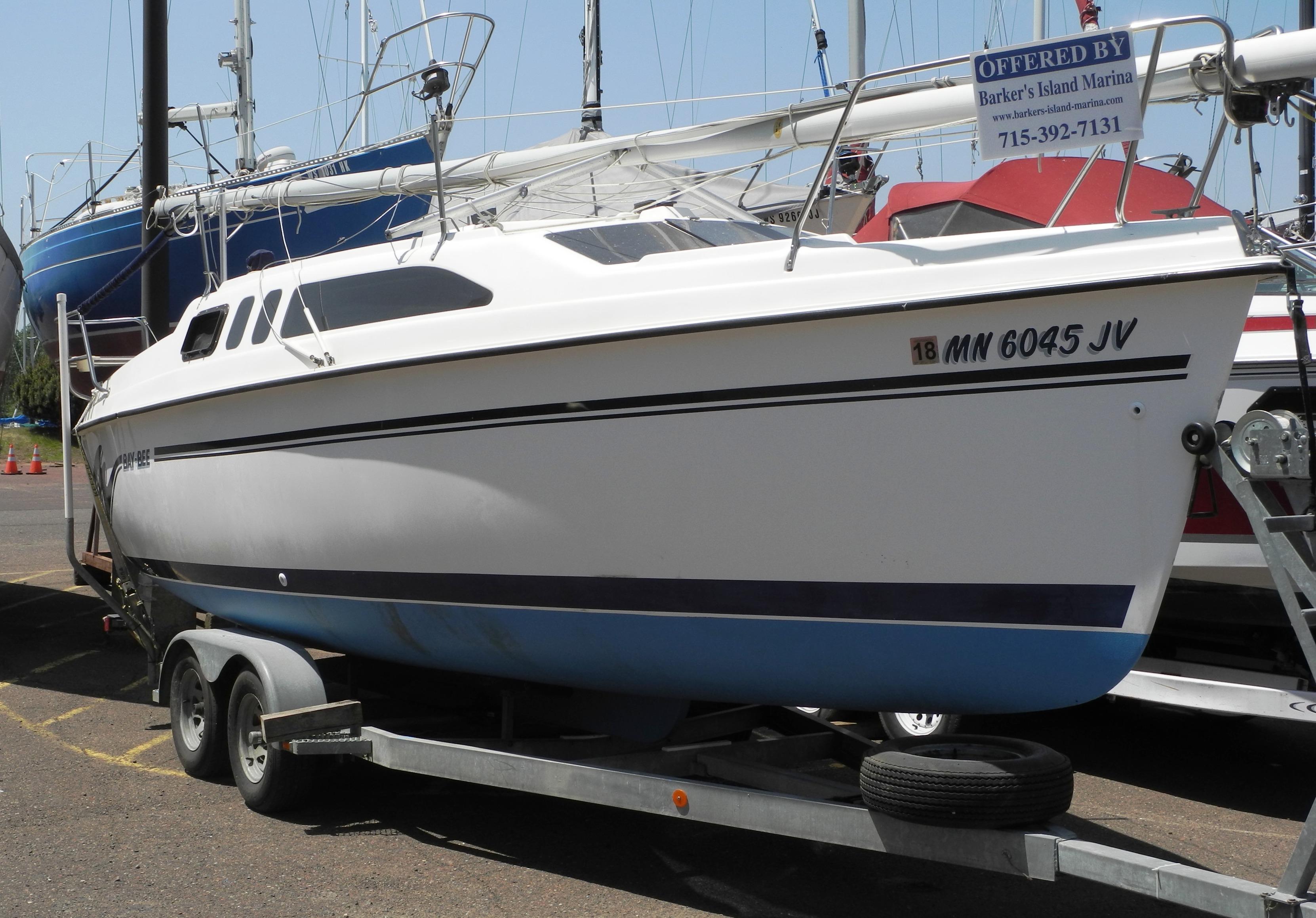 1995 Hunter 26WB available! This cruiser is a great option for those looking to explore or entertain on the water. Cabin has a large seating area and vessel sleeps up to 6. Outboard has seen very little use and the sails and lines are in great condition. Mast raising system included. The water ballast allows for greater control and stability yet allows the boat to be towed easily.  Vessel also includes a tandem axle trailer.